Links and more
Way of life and urban cycling (in German only):
Azor omabikes:
Azor brochure with an overview of the configuration packages and available frames (sorry, available in Dutch only). But do drop by in our store: we also speak English.
Introduction to Azor bicycles. You'll find an impressive demonstration of the paintjob-quality on the video at 4:37 (only in Dutch with english subtitles):
Azor website (in Dutch only).
Gazelle omabikes and other citybikes:
Gazelle e-bike collection brochure in English.
Introduction of Gazelle citybikes (only in German):
Pelago urban vintage bikes:
Bella Ciao urban bikes:
Tenways modern E-bikes:
Choices for urban cycling (German only):
How to avoid getting your bicycle stolen (German only):
bicycle-theft prevention tips of the Austrian ministry of Traffic, Innovation and Technology.
Anti bicycle-theft tips of the Austrian Bundeskanzleramt: How can I make life difficult for bicycle-thieves?
Registration of your bike at eg. www.nummersicher.at.
Alternative ways of keeping bicycle-thieves at bay: how do I modify the appearance of my bicycle so that potential thieves think twice before stealing it: Andreas Borutta's anti-bicycletheft tips.
And to minimize your damages in case your bicycle gets stolen anyway, you can consider a theft-insurance from eg. BIKMO.
Simple bicycle maintenance and repairs for your omabike. The videos and links listed below show how to do it yourself (if you don't feel your are up to this, simply visit us at the Stadtradler workshop: we'll gladly help you):
Austria and cycling (in German only):
Main traffic rules for bicyclists, as compiled by the Austrian Bundeskanzleramt and by the City of Vienna. Please note that although Stadtradler has gathered these infos with care, we can not vouch for completeness nor correctness.
Mandatory equipment of bicycles, bicycle trailers and children bicycle seats according to the regulations issued by the Austrian Ministery of Traffic Innovation and Technology (Fahrradverordnung des Bundesministeriums für Verkehr, Innovation und Technologie).
Bicycle information of the City of Vienna and the Vienna Traffic Agency "Fahrrad Wien": traffic policies, bicycle parking, traffic safety, etc.
E-bike subsidies for private persons during 2020: only cargo e-bikes (= load weight > 80 kg), no other e-bikes. Information only available in German.
E-bike subsidies for companies during 2020: cargo e-bikes (= load weight > 80 kg, minimum purchase 1 piece), other e-bikes (minimum purchase 10 pieces). Information only available in German.
Bikepaths ( solid red), bike lanes ( dashed red), and suggested bicycle routes ( blue) in Vienna by www.wien.gv.at:
Does it always rain in Austria when I want to use my bike, or does it just seem to? It's not half as bad: here as an example the hourly precipitation of the last 7 days in Vienna, as recorded by the Austrian Meteorological Institute ZAMG (www.zamg.ac.at): You can find an overview of the hourly precipitation for the whole year 2022 here.
Holland and cycling:
Cycling-related information of the Dutch Cycling Embassy (forum for international knowledge sharing on cycling policies): traffic policy, traffic planning, contacts, further links, etc. (only available in Dutch and English).
Cycling as a major transport method for rural traffic in Dutch cities (and as target in Austria):
If YOU really want it to be, you can contribute to make cycling also in Vienna and other Austrian cities an accepted and significant part of urban transport, supported by the community with bikepaths and other measures. Join in and use your bike! An endorsement of cycling by the city of Amsterdam we would like to see copied in a few years from now in Austria (only in Dutch with English subtitles):
Danny MacAskill and urban cycling art
Not something you as the average city biker should try, but too good not to show here: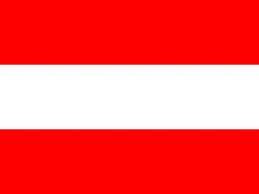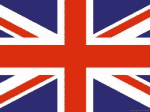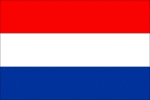 Copyright © 2023 Mikko Stout |
Contacts
|
Sitemap
|
Impressum and GTCs
|
Press